Cruise to the Marquesas Islands
This itinerary is a cruise idea.
The catamarans being privatized, the duration of the stops and the excursions are modifiable.
The crews are familiar with the region and are at your disposal throughout the cruise to answer your requests!
The day of departure: Hiva Oa
Embark aboard our Bahia 46, with family or friends in the port of Atuona.
Upon arrival, a welcome cocktail will be served and a briefing.
Visit the village of Atuona, the tombs of Paul GAUGUIN and Jacques BREL.
It is possible to visit the village of Taaoa and its archaeological site.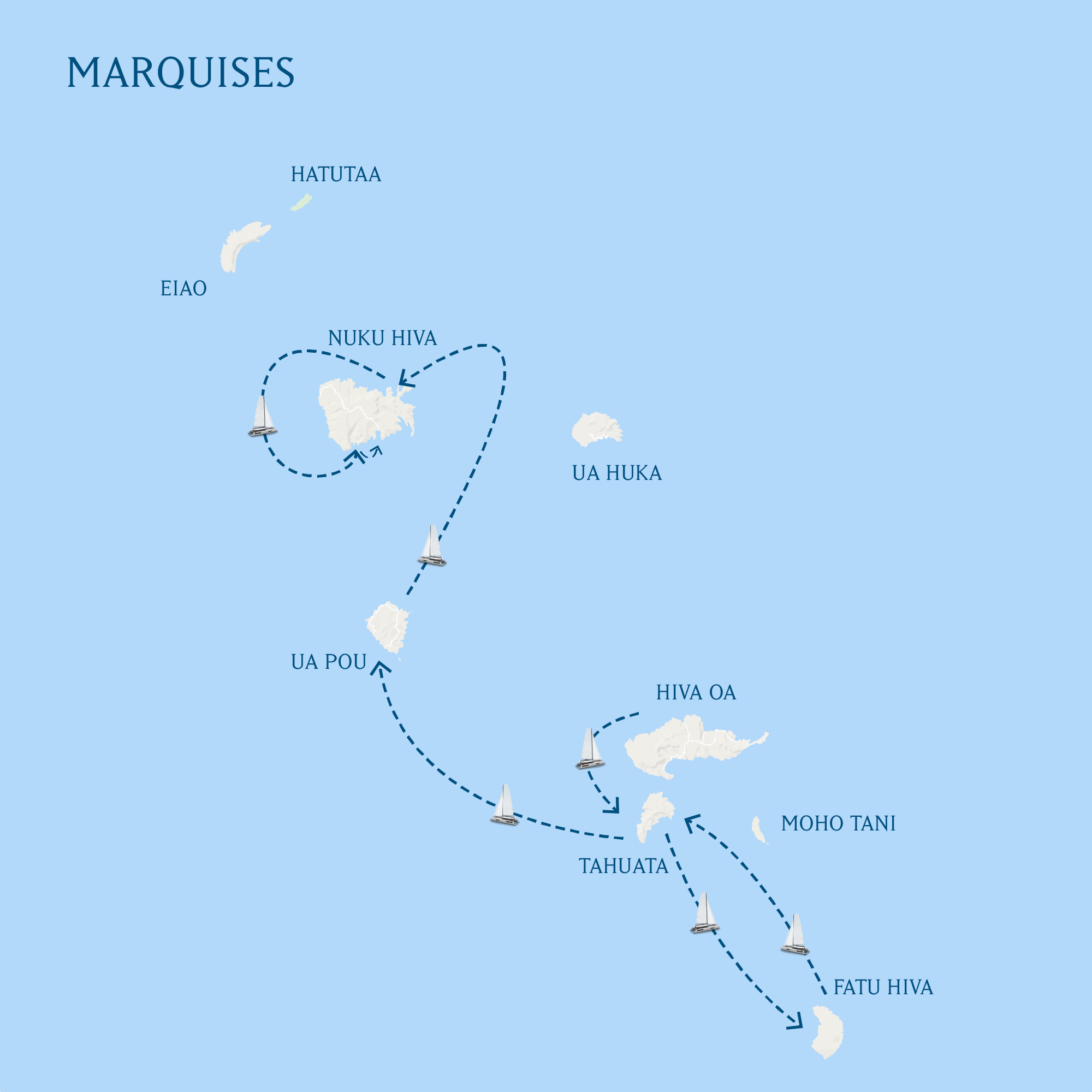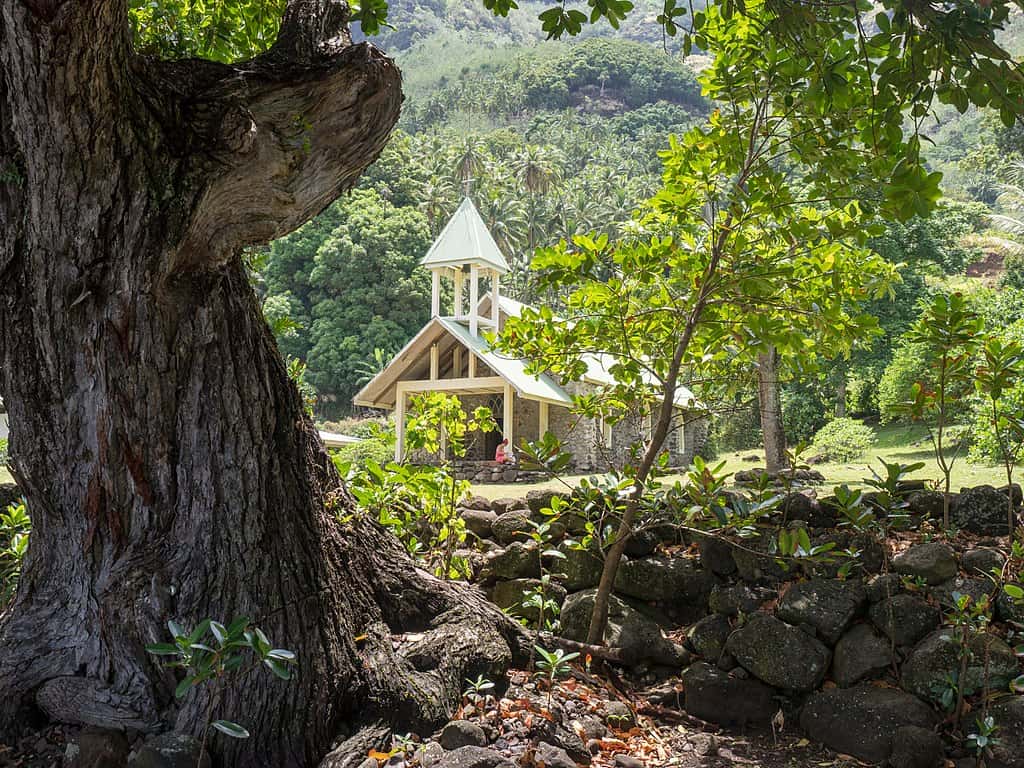 Anchorage planned in Hanamoenoa Bay, 3 to 4 hours sailing between the two islands.
Go sunbathing on the white sand beach, snorkeling and paddle around.
Lazing on the spot.
3rd and 4th days: Fatu Hiva
Arrival in the most northerly bay of Fatu Hiva's west coast.
A bay also called "Bay of Virgins".
Go visit the village of "Hanavave" and Omoa (by car on reservation).
Discover the crafts of the inhabitants "Tapa" on which many Polynesians draw traditional motifs.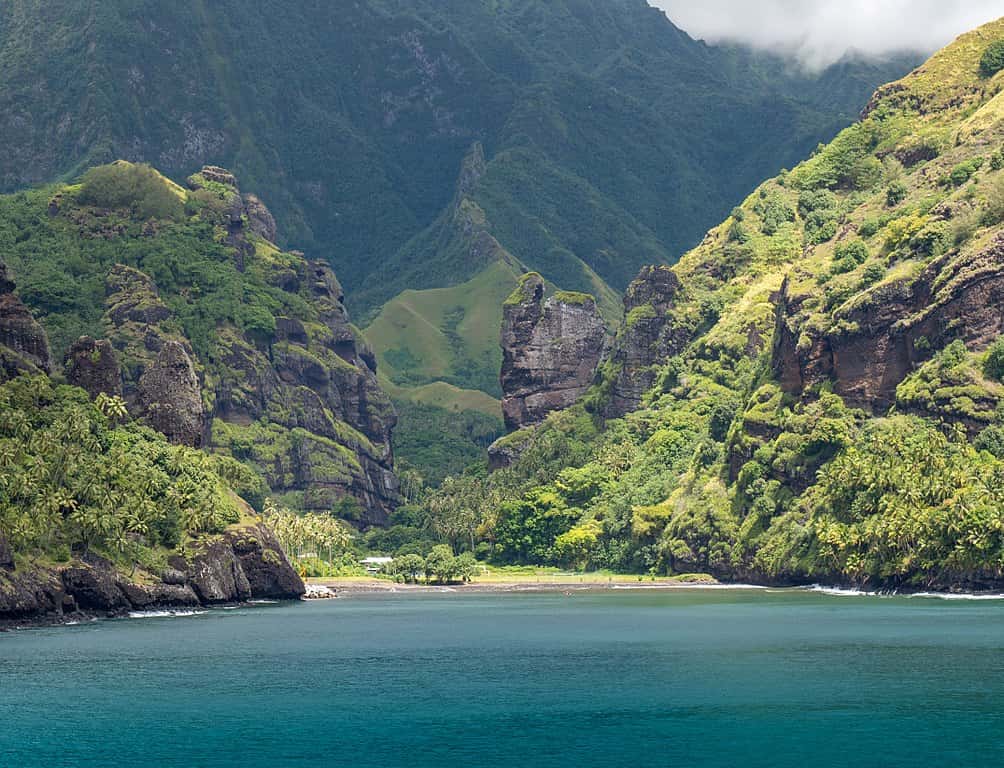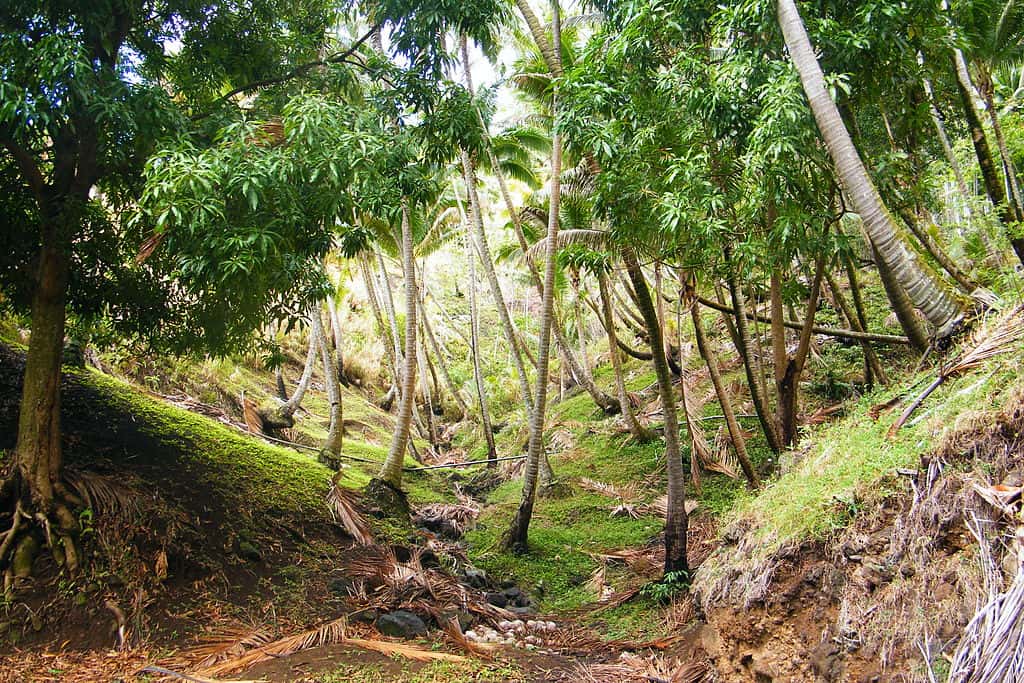 Anchorage in the bay of "Hanatefau".
Visit the village of Hapatoni with their bone and wood carvings. Discover the petroglyphs in the valley.
From 6th to 8th day: Ua Pou
Possibility of visiting the island by 4×4 or hiking with a professional. Visit the majestic mountains and peaks called "The Pillars" as well as archaeological sites (tikis, sacred ceremonies, crafts, flower stones …).
Visit the city of Hakahau, main city of Ua Pou, small walk to the "white cross", a beautiful view of the bay awaits you.
In tour of the island, visit Hakahetau with its beautiful church and its red steeple in the middle of a flower garden.
Hakanai, a beautiful bay with its white sand beach and sharks!
Visit Hohoi Bay and Ke'etu Pua, here find the "flower stones" of the rare and incredible pebbles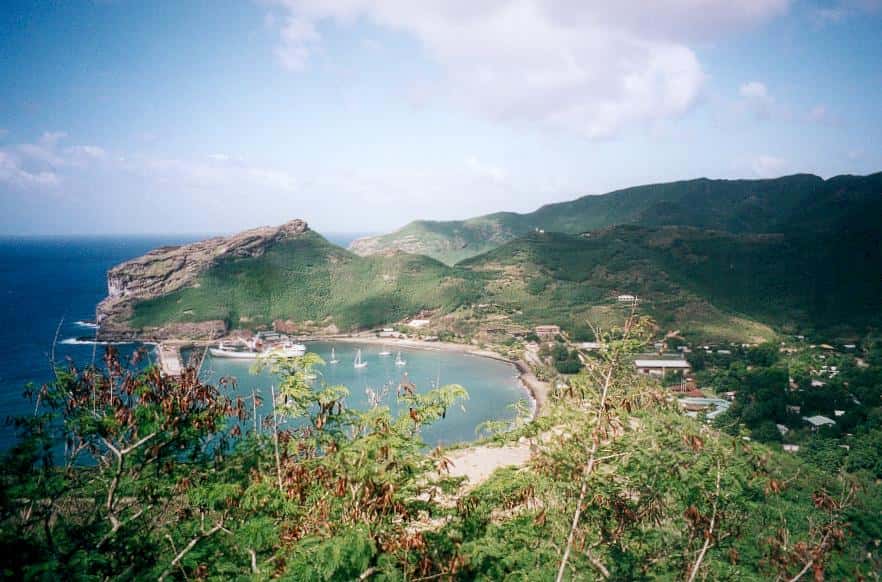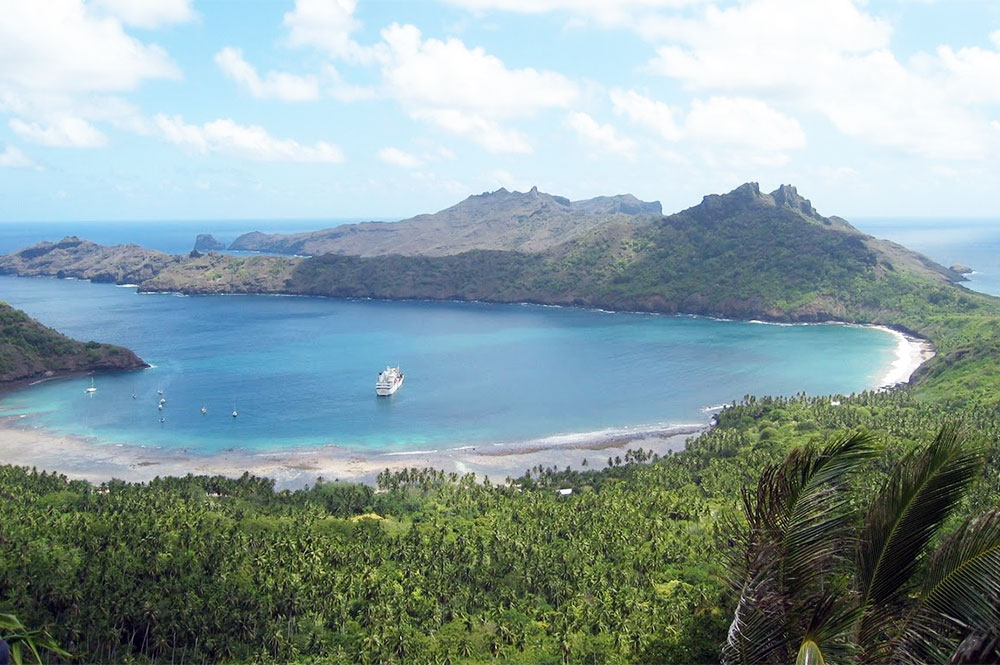 9th and 10th days: Nuku Hiva – Anaho Bay
Anchorage in the bay of Anaho, is lined with the only coral reef of the Marquesas.
Sit on the beach, or snorkel in the bay rich in fish and turtle.
Go on a hike to make the most of the spectacular views of the Marquesas. A hike from the village of Hatiheu. Archaeological sites to visit.
The 11th and 12th days:
Nuku Hiva – Hakaui Bay
Anchorage in Hakaui Bay.
Visit the large waterfall "Vaipo" and chill on the beach.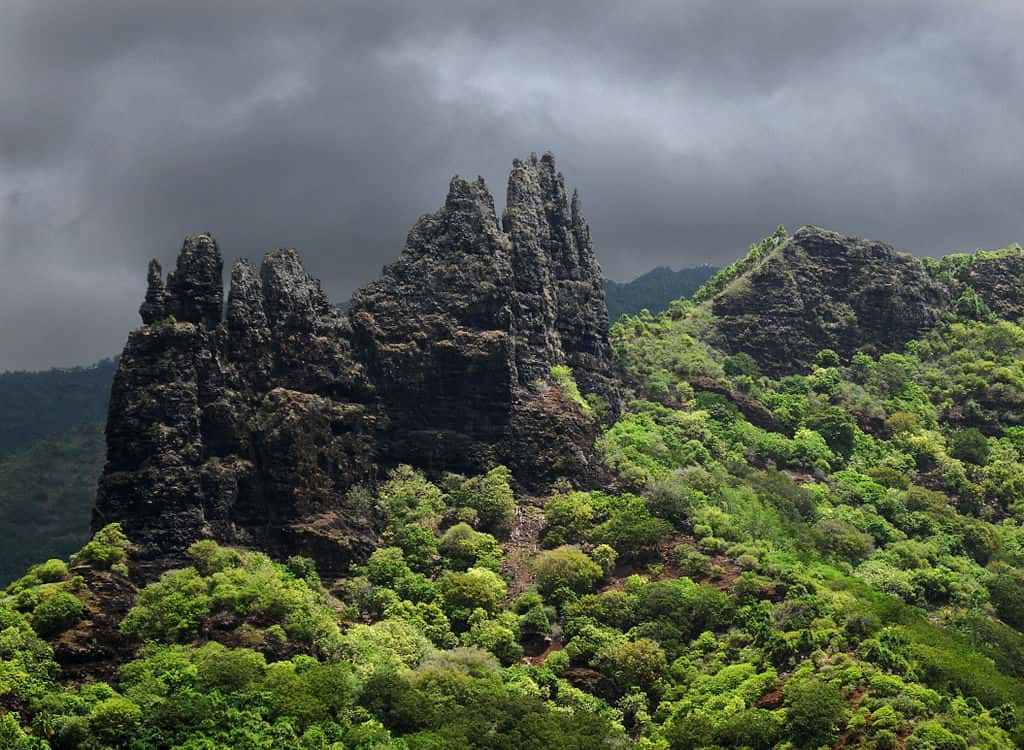 From the 13th to the 15th day: Nuku Hiva – Taiohae
Anchorage in Taiohae and visit the village and the archaeological site.
Discover their experience...
" Fantastic trip with a wonderful crew! "