The routes given later are examples.
The catamarans being privatized, the duration of the stops and the excursions are modifiable.
The crews are familiar with the region and are at your disposal throughout the cruise to answer your requests!
Returns can be made by plane.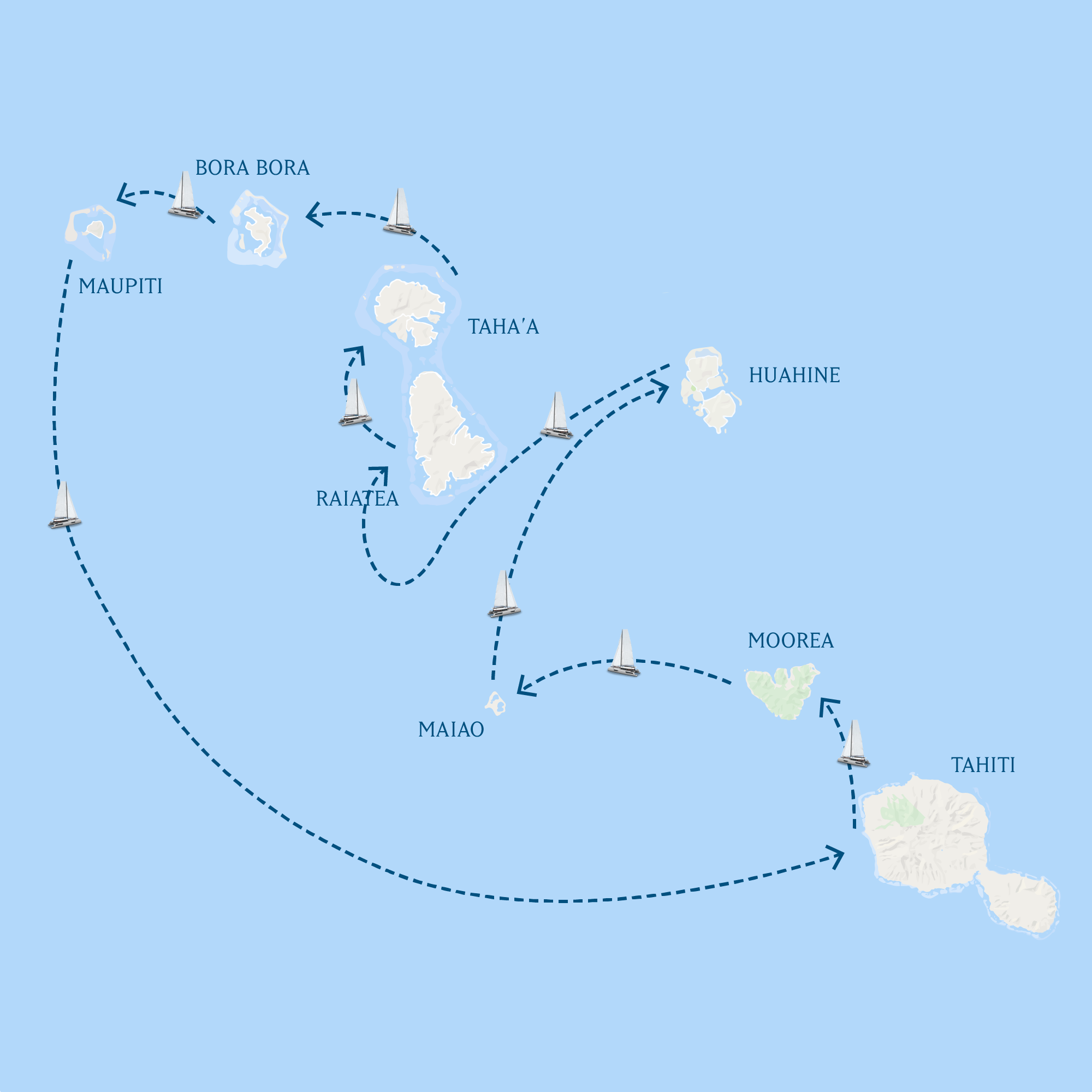 The day of departure: Tahiti – Navigation
Reception at the airport – Boarding at the Marina Taina.
Briefing according to your arrival time – sailing departure.
Fishermen's whale watching for whales and dolphins.
Possibility to go to the center of Papeete (taxi not included).
Navigation by the lagoon at the Marina Taina.
Dinner on board or at the marina (not included) anchorage in Taina.
The 2nd day: Tahiti – Moorea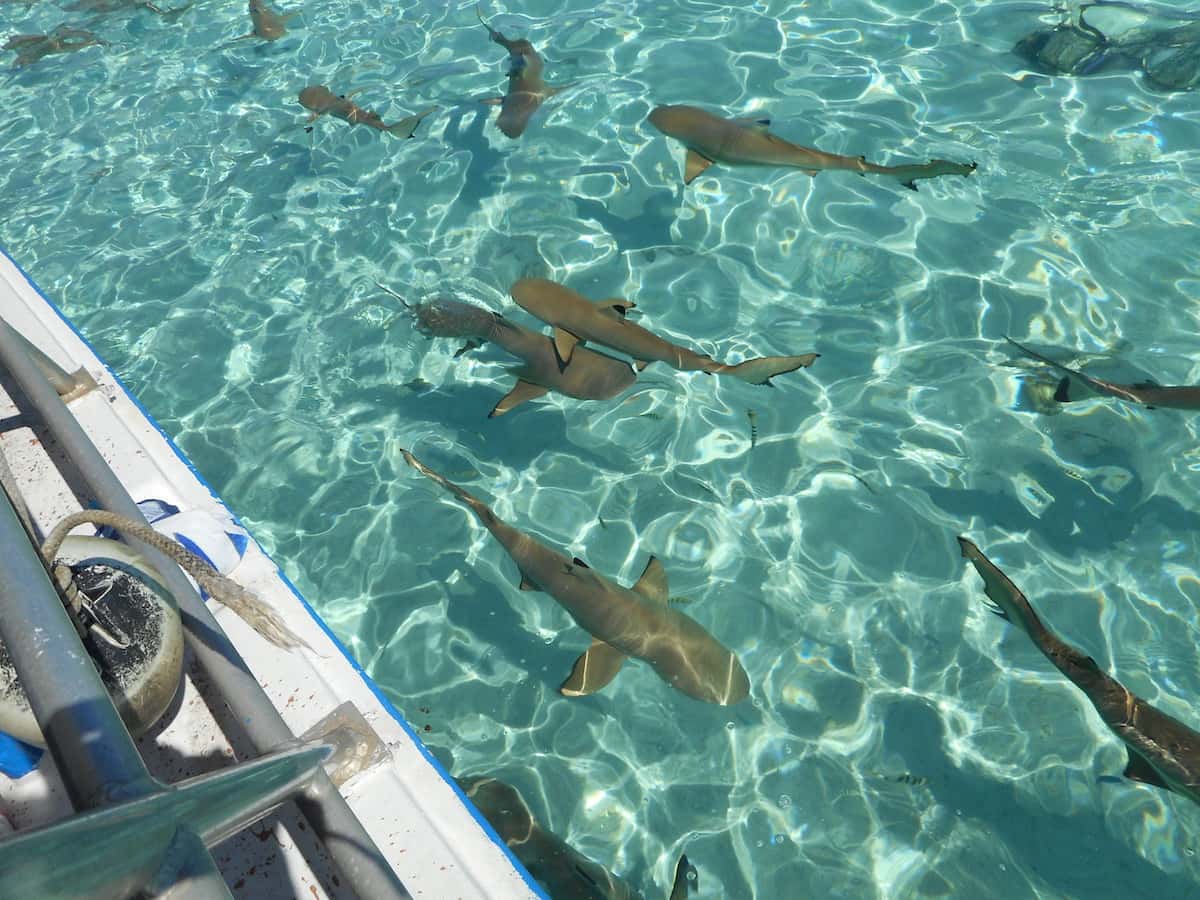 After breakfast – 2 hours of sailing to reach Moorea
Searching for whales with possible observation in the ocean
Arrival Cook's Bay
Mooring in 2 meters of water and free swimming
Lunch + dinner on board,
Snorkeling ballad with swimming with rays and sharks
Tour of the submerged tiki spot
Visit of Cook Bay or Opunohu
In the evening Departure 11:00 pm for Maiao – 8h of night navigation
3rd day: Maiao the forbidden island
Arrival 7:oo am after breakfast, welcome by the population of the island
Tour of the island by 4×4: forest pandanuslacs interiors, hikes of 2h possible (benefits included)
Night at anchor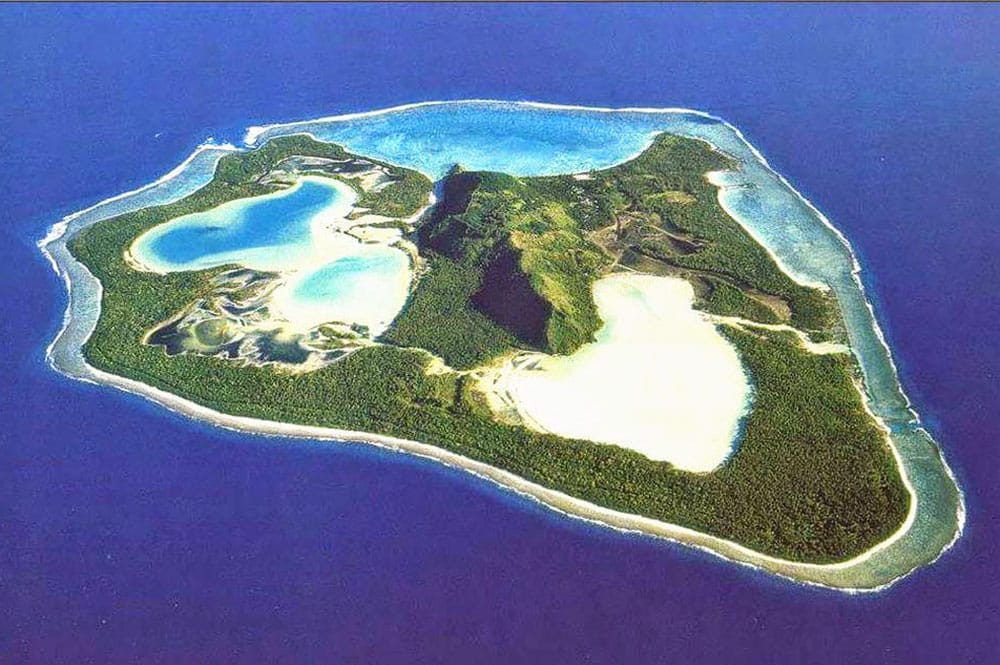 Day 4: Maiao the forbidden island – Huahine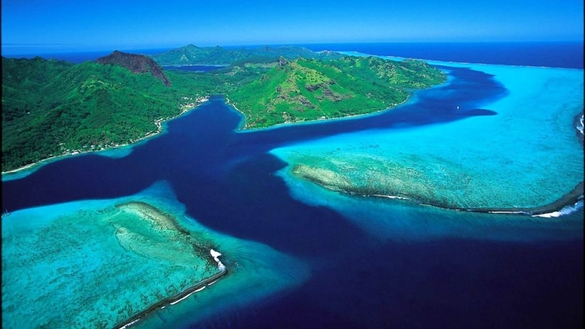 After breakfast, visit the deserted beaches of the island and Maa Tahitian on the beach.
End of afternoon departure for Huahine night navigation (about 9h)
Arrival around 7:00 am in Huahine
Visit of the village of FARE
Excursion 4×4 possible (extra charge), snorkeling etc …
Departure for the south of Huahine (1 hour of navigation) by the lagoon
Mooring and dinner in the south of the island for the night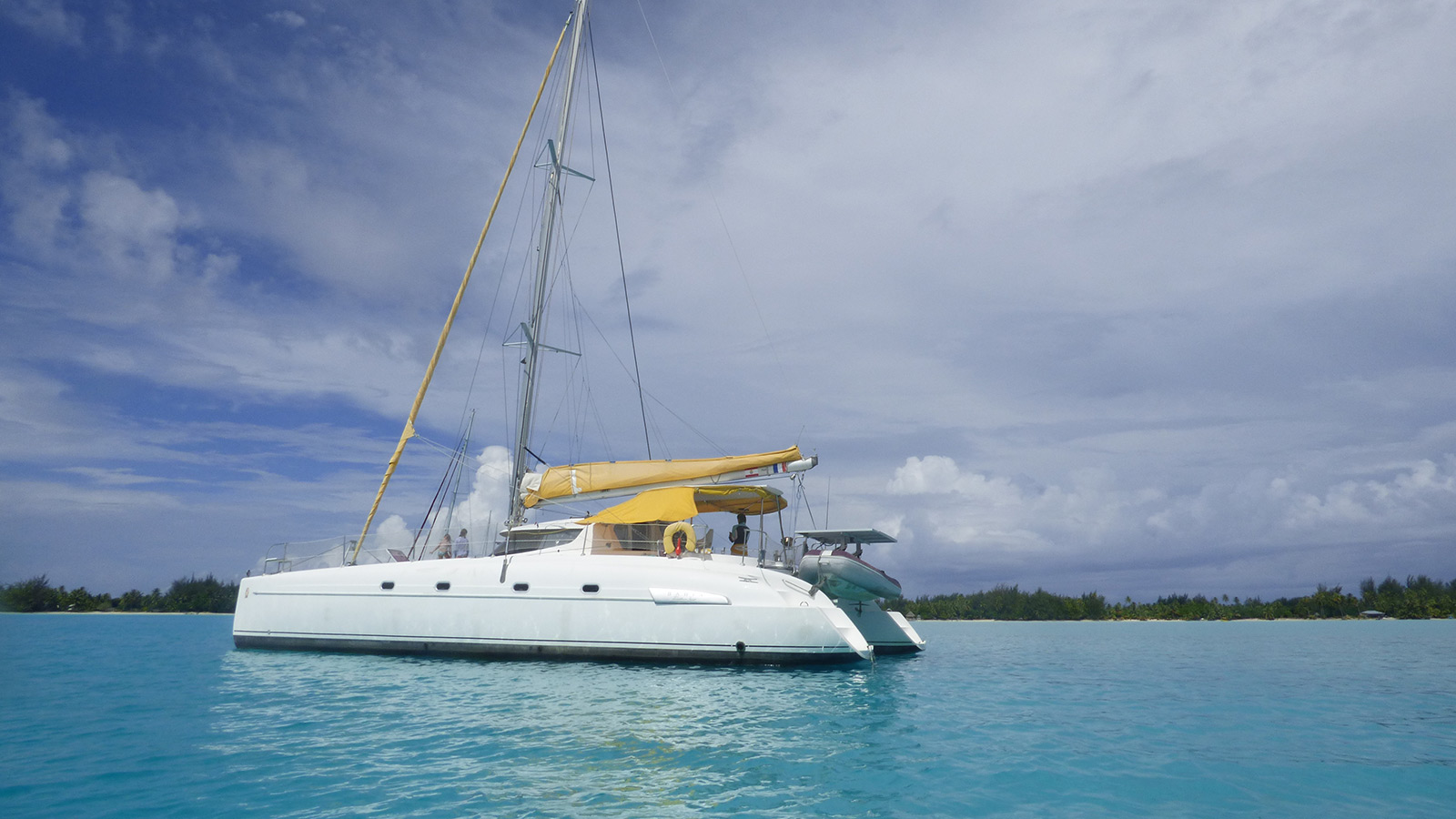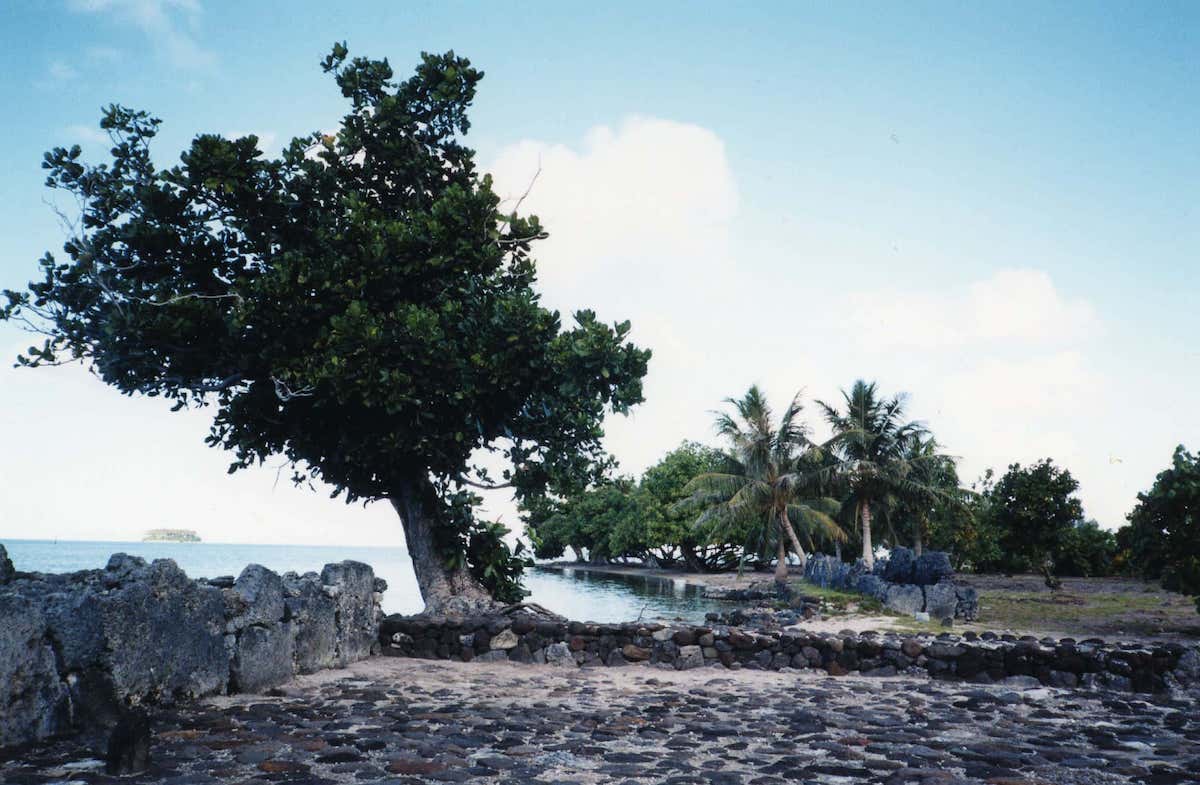 Breakfast on board then visit the sacred eels
Lunch at Fare at anchor and departure for Raiatea (5 hours of navigation) – search for whales and swimming possible
Arrival Raiatea around 5:00 pm
Visit UTUROA village or Marae classified – visit of a navigable river
Then search for an anchorage for the night with dinner on board
Breakfast on board
Diving possible at 8:30 am at UTUROA Marina
Departure Raiatea – Tahaa (2 hours sailing) by the lagoon at 10:30 am
Visit the pearl farm and the vanillery.
Visit the Coral Garden in Freestyle
Evening show dinner with traditional Polynesian oven – external service provider (extra charge)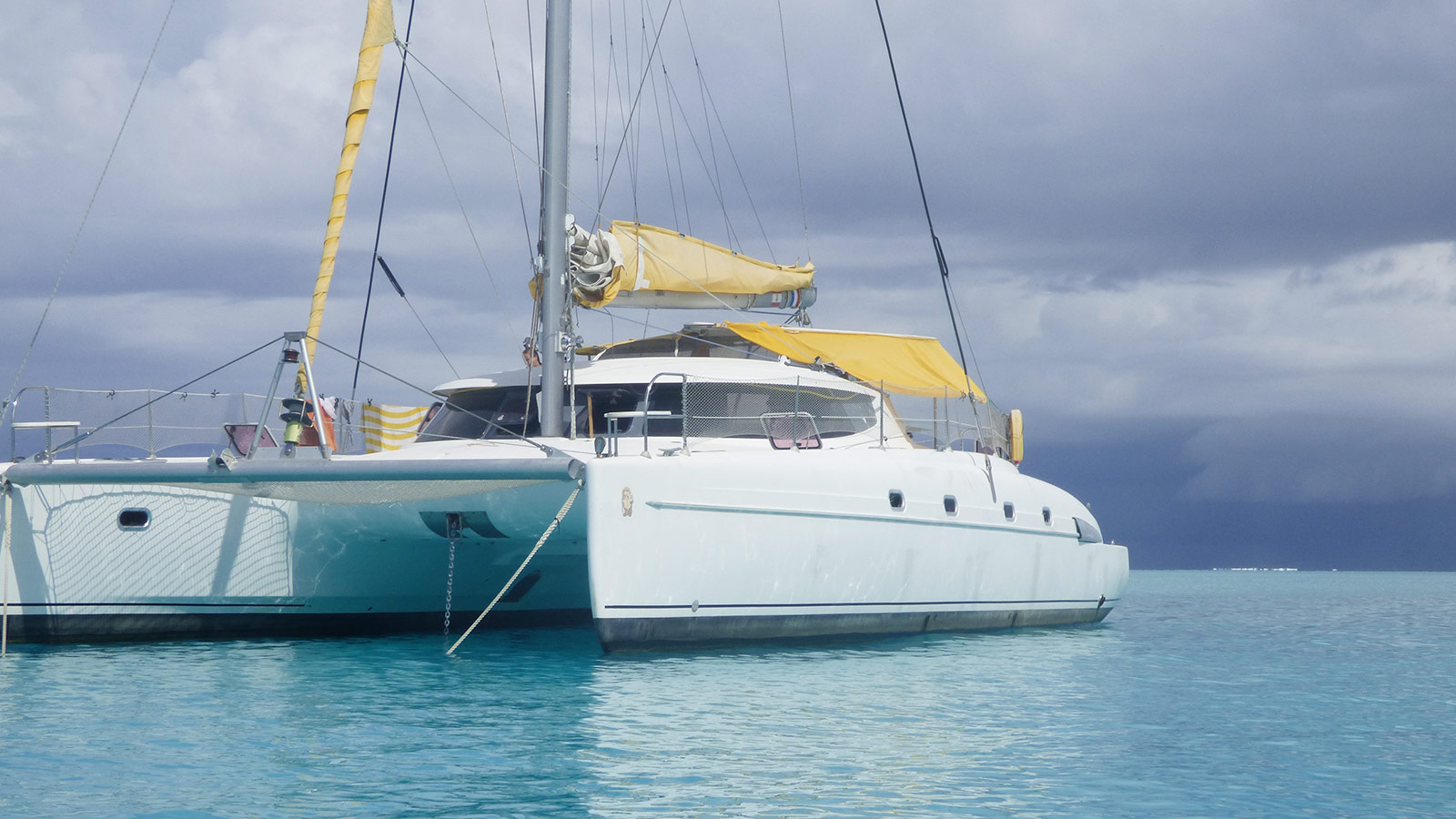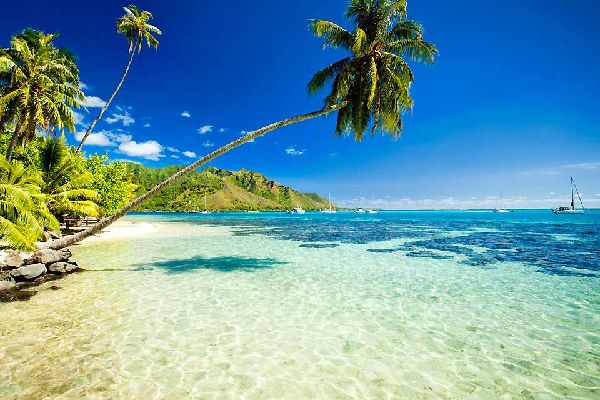 Visit of the botanical garden, vanillery pearl farm & coral garden
Catamaran Tahaa Tour with snorkeling
Breakfast – lunch – dinner on board or ficus – external supplier (extra charge)
Departure for Bora Bora – 5 hours of navigation by the lagoon
Mooring near Motu Tapu, swimming with rays
Free visit of the village of Vaitape (Bora Bora)
Free swimming and anchoring for the night
Breakfast-lunch-dinner traditional Tahitian oven-external service provider (extra charge)
Day 9: Bora Bora – Maupiti
Diving at 8:15 am on Bora Bora
Visit of Matura Bay south of Bora with discovery of the bay
Visit a private motu with picnic on the ground
Departure on Maupiti – 4h navigation (long circuit)
Dinner and overnight at mooring in Maupiti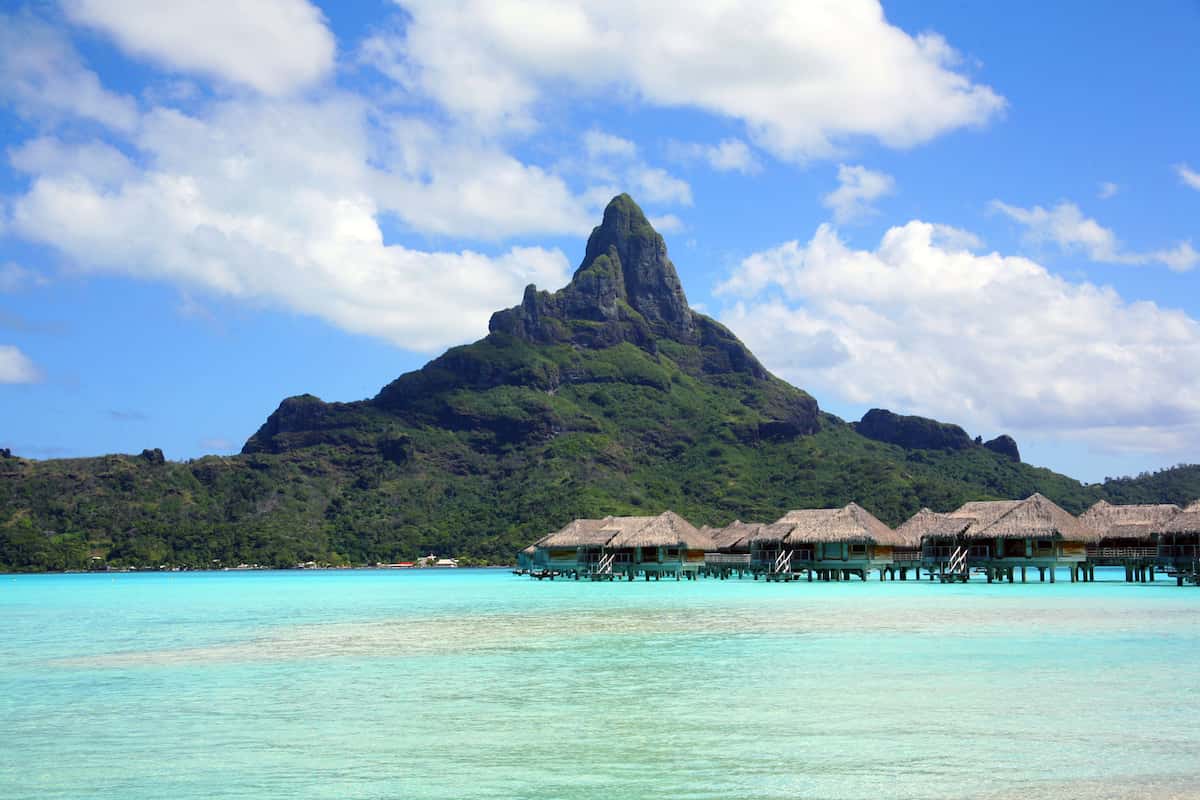 After breakfast Diving possible Mooring in 2 meters of water and free swimming
Hiking tour of the island by bike, visit mara'ea
At the end of the afternoon, return to Tahiti