This itinerary is a cruise idea.
The catamarans being privatized, the duration of the stops and the excursions are modifiable.
The crews are familiar with the region and are at your disposal throughout the cruise to answer your requests!
Day of departure and day 2: Fakarava
Embark aboard our Bahia 46, with your family or with your friends. Upon arrival, a welcome cocktail will be served. A brief briefing to welcome you on board and introduce you to the crew and the program of your stay.
Visit the ancient village "Tetamanu" and its coral church.
Snorkeling and kite surfing for confirmed passers.
Swim with huge humphead wrasse and sharks.
Also visit the village of "Rotoava" and a small corner of atoll to relax. Idleness and tanning is waiting for you!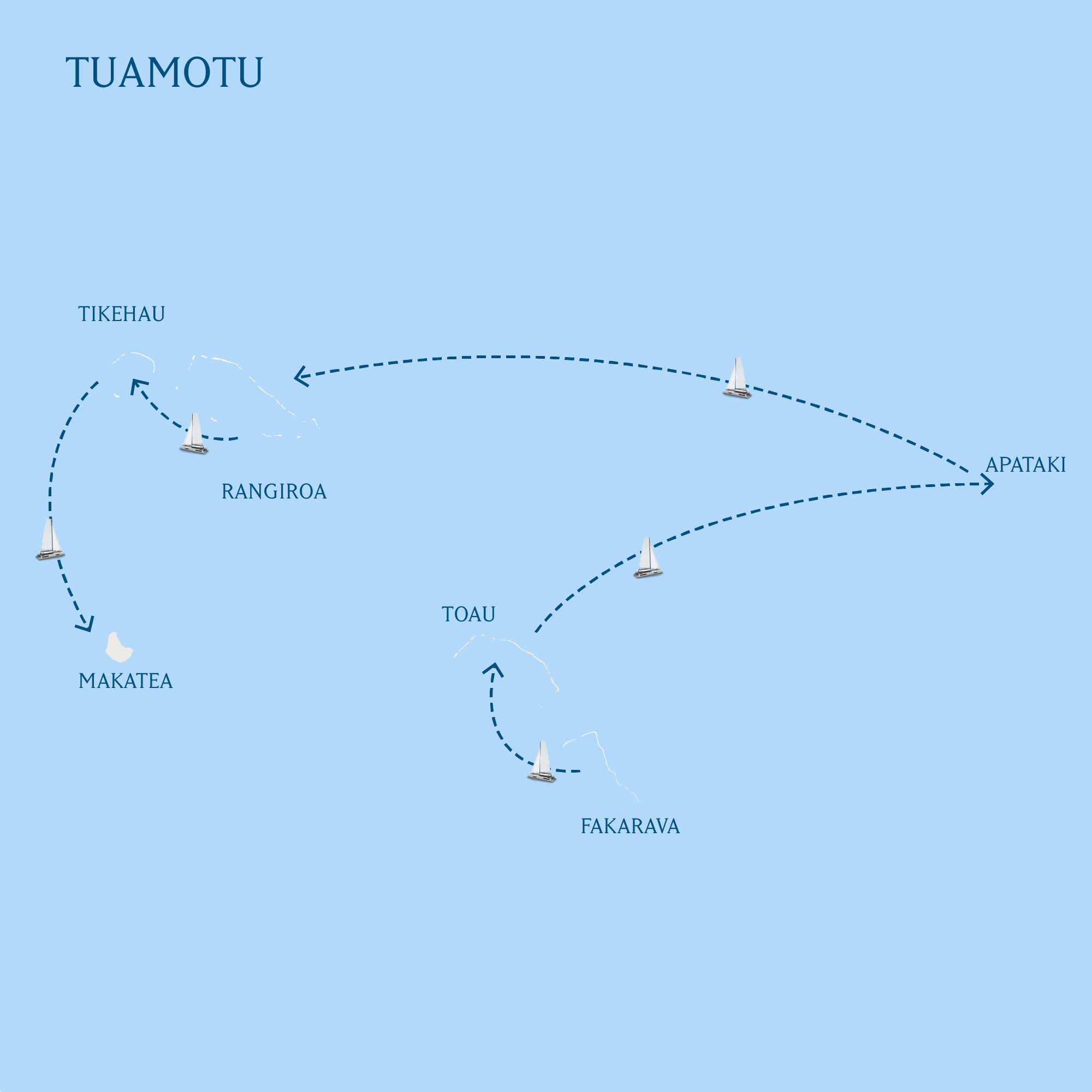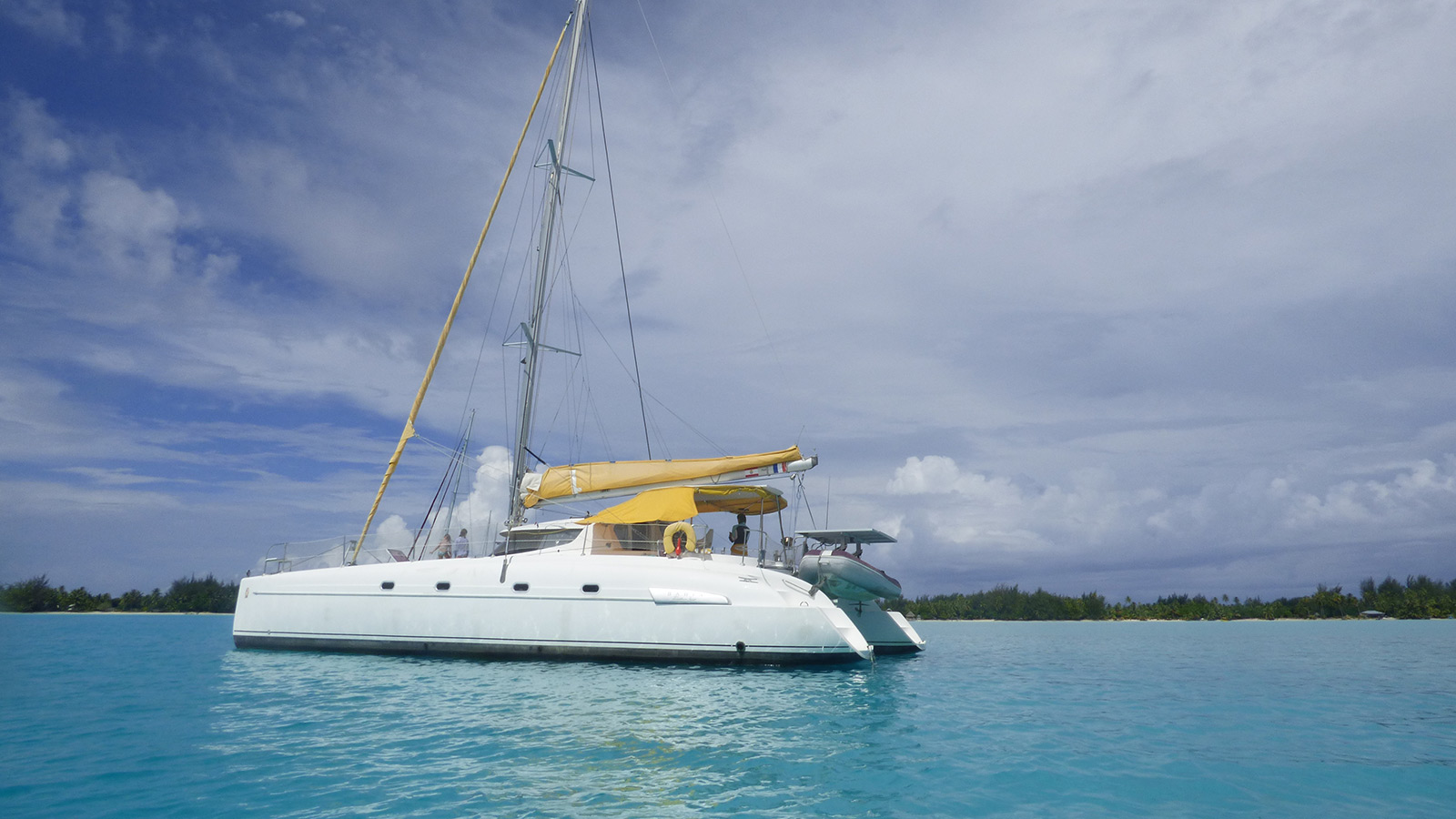 After your breakfast, visit the "Otugi" pass with this fish-filled lagoon. Paddle and kayak around with kite surf for confirmed possible.
Sit on a small island, let yourself be caressed by this warm coral sand.
Small angling to try! Fishing accessories are available on board.
Visit the fish parks of Apataki.
Go paddle in the lagoon as "alone in the world" in this dark blue!
A little tour on an islet, relaxing and appreciation of the sunset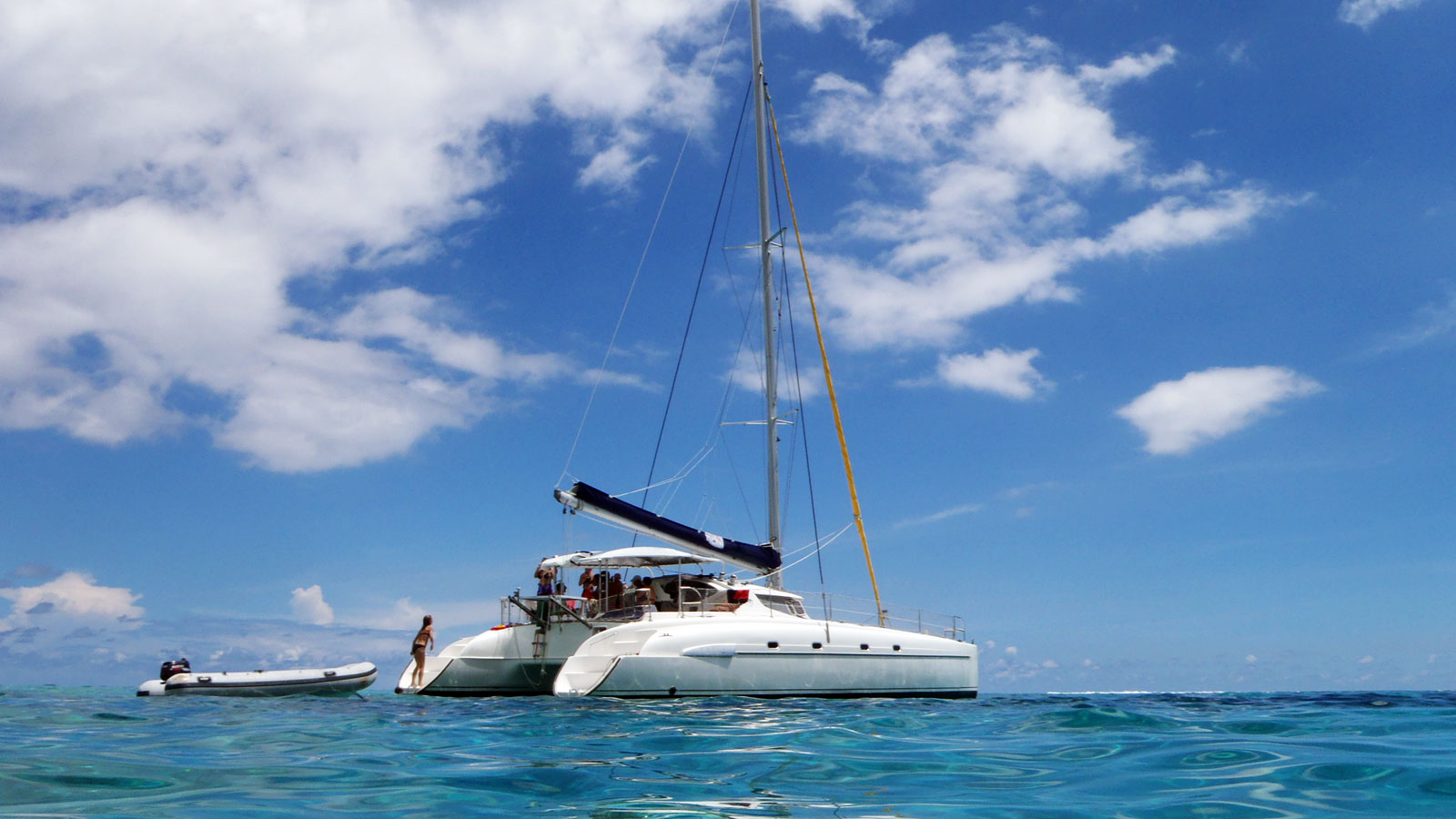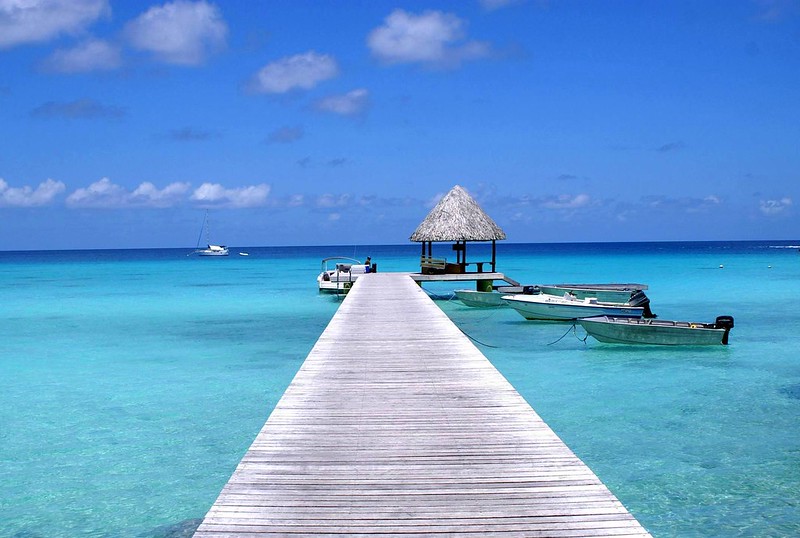 5th and 6th days: Rangiroa
The largest atoll in Polynesia and the second largest atoll in the world. It is recognized worldwide by its exceptional underwater fauna.
Dolphins, tiger sharks, manta rays, reef fish and whale season are observable.
Possibility to visit the vineyard of Rangiroa under reservation. Or visit the Pearl Farm and Bird Island.
7th and 8th days: Tikehau
Go diving in the pass of "Tuheiava", a panoply of fish also, main source of Tuamotu.
Swim with reef sharks and snorkel in the Botanical and Coral Garden.
Sit on an islet to enjoy this sweet sound of the ocean and this breeze will slip on your skin.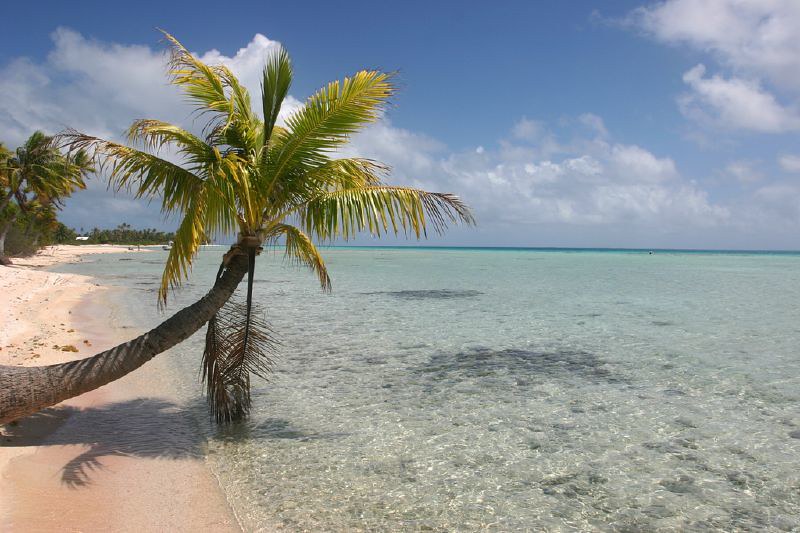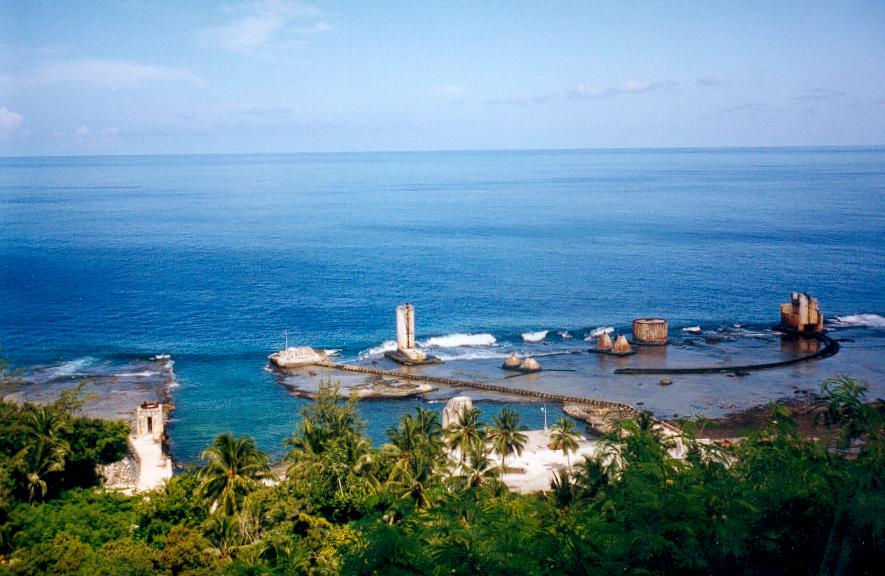 The 9th and 10th days: Makatea
Renowned for its phosphate, Makatea releases on your arrival a sensation of strength, by the huge block and coral reef.
Visit the remains of phosphate and swim in this cool water of the cave of "Hina" or "Vaimarui".
"A good bath so early in the morning, nothing better to wake up the senses! "
Discover their experience...
" Every experience was truly amazing! "