This itinerary is a cruise idea.
With Liberty Cruise, travel freely, start and finish your cruise wherever you want!
An "all inclusive and private" cruise.

The day of departure: Tahiti – Navigation
Embark aboard our Bahia 46, with your family or with your friends in the morning.
Our catamaran awaits you at Marina Taina.
A brief briefing with our crew before sailing on Mahina.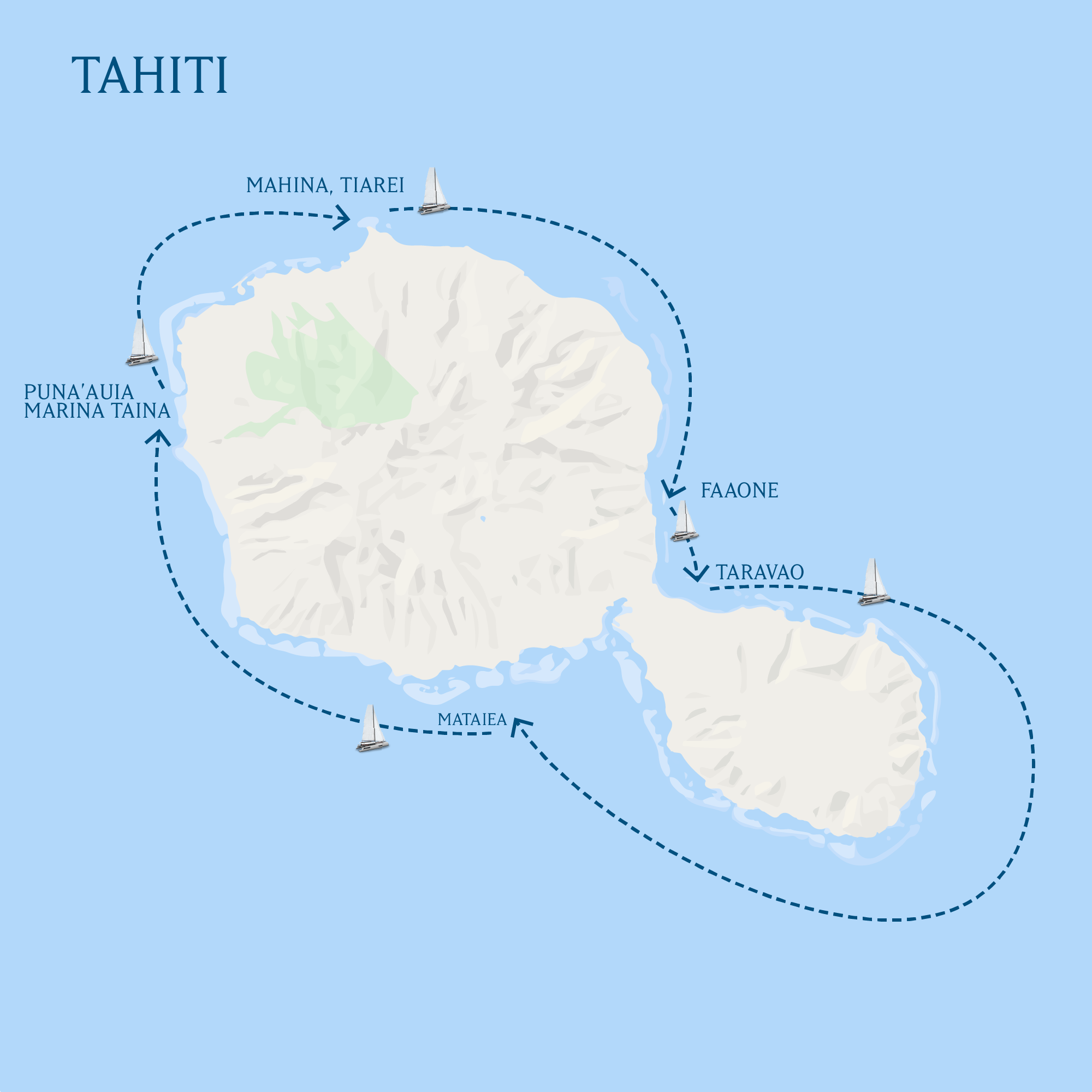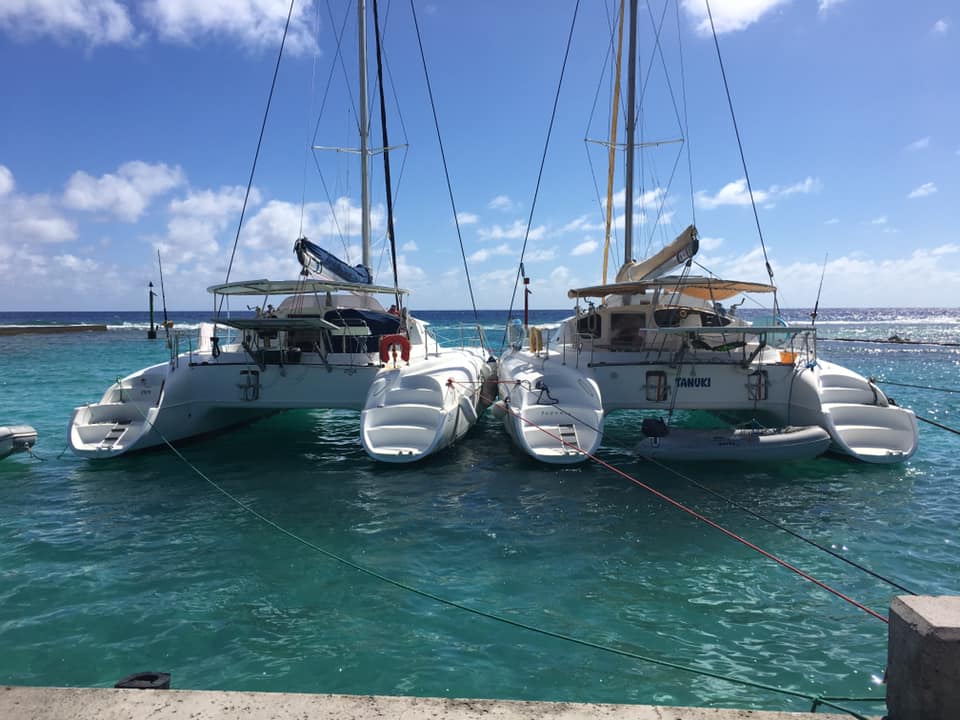 The first day: Mahina – Tiare
Enjoy browsing for whales (depending on the season), or trolling.
Start a nice day with a nice catch, it's wonderful!
When you arrive, put yourself on the beach of Tahara'a, a short break before going off to snorkel in the coral garden of the motu Martin.
Then, sail to Tiarei to visit the "blower's hole" and "the 3 cascades".
The next day, if morale is good, put on your hiking shoes and take a short hike to the Faaone Vaihi.
Visit the site of the Vaihi and the beautiful view of the west coast of Taravao.
After lunch, leave the sailing canoe for a moment of relaxation where you feel "free".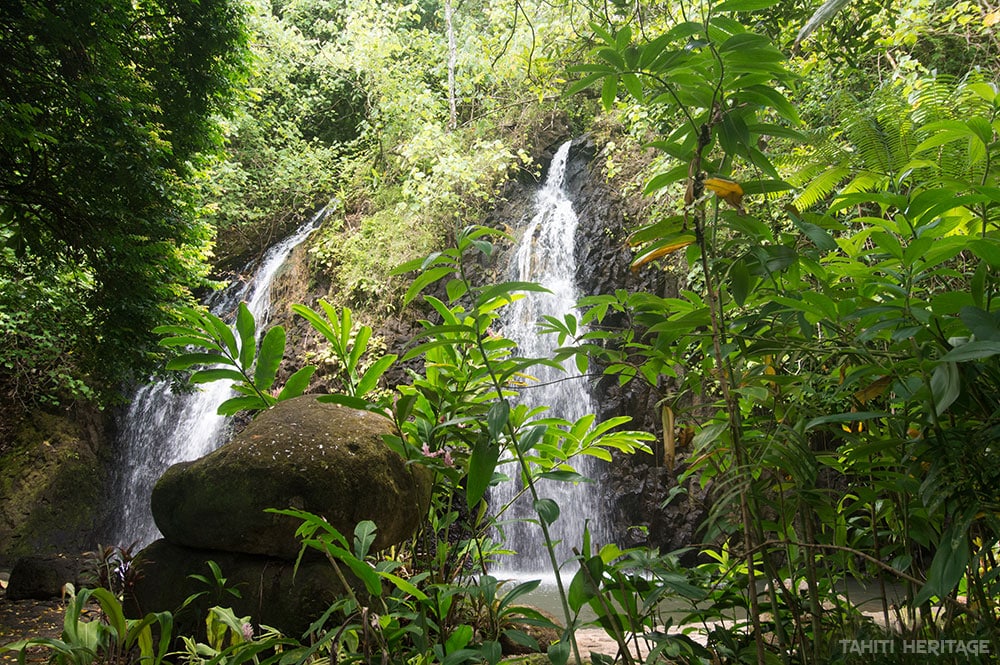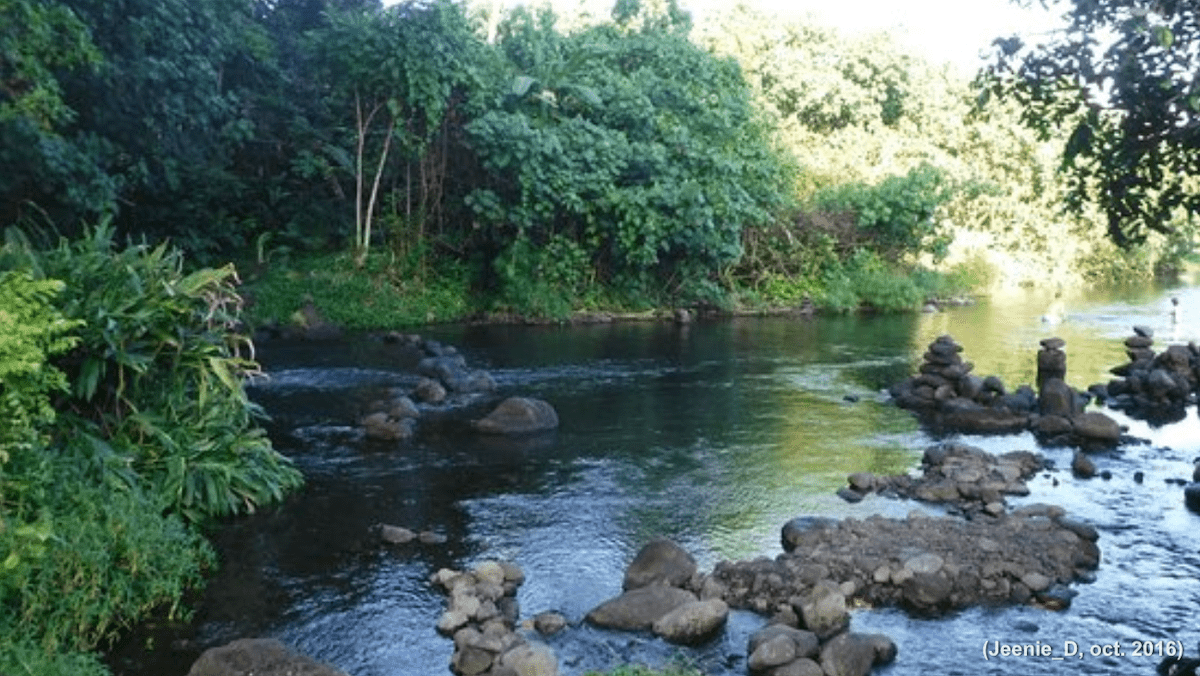 Visit the east coast of Tahiti. A nice and beautiful hike to do. Visit the mini lavatube, the 2 camp sites and the Vaipoiri site.
Let yourself be enchanted by this magnificent landscape. A breathtaking view of the lagoon, with these coral gardens and small parrots.
In the morning, take a walk in the garden of Vaipahi, a space arranged for a walk.
You will find trails between pools and waterfall and discover 75 different plant species.
From this park, you have 3 hikes of 1 to 2 hours of walking. You will appreciate an exceptional and sublime point of view since the trays overlooking the cliff, this blue lagoon with the coasts of the island.
After lunch, go see the dolphins and sunset on board before heading back to Punaauia at the marina.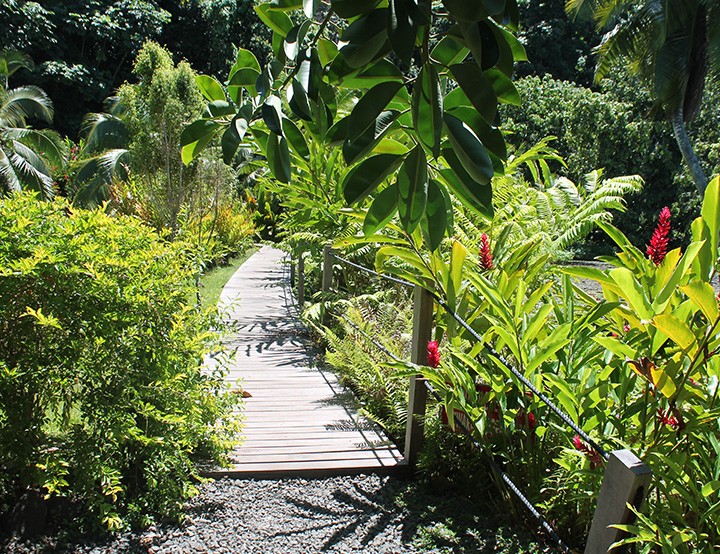 Discover their experience...
" Thank you for making our first catamaran trip a success! "